Eye pointer boards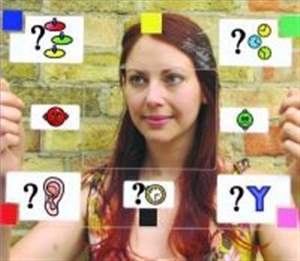 This section includes communication displays designed for access by 'eye gaze' (also known as eye pointing).
Your communication partner is positioned facing you on the other side of the board. They will be able to see where your eyes are focused as the board is either transparent or made with a square cut out in the centre.
At a basic level, you build up a message by gazing at the appropriate item (letter, word, symbol or picture) on the display. At a complex level, colour coding allows more items to be displayed.