Handgrips and attachments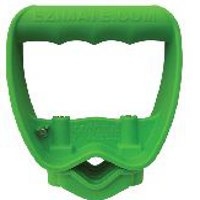 These handles and arm supports can be attached to a range of objects, and may provide enhanced grip and an ability to hold things with greater firmness and a more comfortable hand position. Some products allow some of the weight of a tool to be taken through the forearm.
Add-on handles and gripping aids can be used for other items such as golf, sports and cleaning equipment to assist you to use a long handled tool in an upright or sitting position.