Raised toilet seats capacity 190kg and above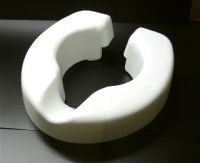 Raised toilet seats fit on top of a toilet bowl and raise the height by approximately 5 cms - 15 cms (2 to 6 inches). This may help you to stand from the toilet but you may also require additional equipment such as toilet rails.
The toilet seats in this section have a user capacity of 190kg or more.