Gutter armrest crutches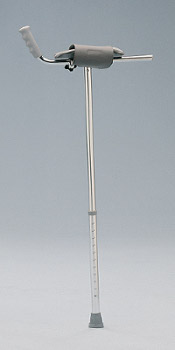 This section includes crutches with trough and gutter armrests, which support and enable you to spread some weight through your forearms.
Gutter crutches are used by people who can partially weight bear.
These crutches are height adjustable and the length and angle of the handgrip can also be adjusted.