Heavy duty Class 3 scooters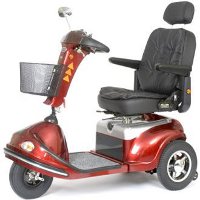 These are scooters or buggies which are capable of carrying heavier users than traditional scooters.
Some may be particularly robust and specifically designed to cope with rough terrain, and may include features such as larger pneumatic tyres with additional grip, high ground clearence or suspension etc.
Read our advice on maintenance and repairs for further information on keeping your scooter or buggy in good working order.