Pressure activated switches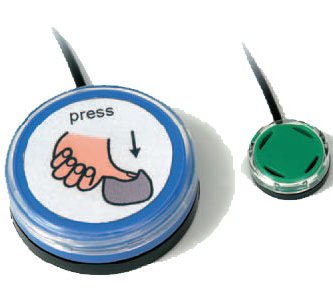 This section includes general purpose, pressure activated switches that children can operate using many parts of their body including the hand, elbow, head, foot or knee.
These switches may be wireless or supplied with a connector adaptor to control toys, radios, communication equipment, computers and other electronic devices. Alternatively, if you wish to use these switches with a battery operated toy, you might like to look at using a separate battery adaptor.
These switches come in a variety of shapes (e.g. round, animals, square), colours and sizes (e.g. jumbo or button). Some allow you to display a picture under a clear cover, and many are provided with, or have the option of a suction base.