Height adjustable cots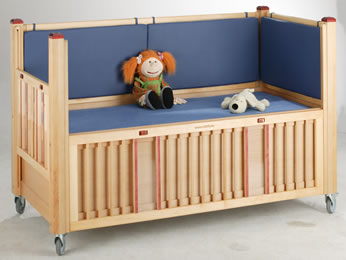 Included in this section are cots that offer height adjustment of the mattress platform or the whole cot.
There are various mattress sizes available and many may be made-to-measure. Other features may include profiling, Trendelenburg (this feature allows the entire bed to be tilted towards the head) and reverse Trendelenburg (tilted towards the feet) and lateral turning.
The doors can be front opening, bi-fold, sliding or drop-down and can include clear perspex panels and full or partial padding.