Activity chairs for standard height tables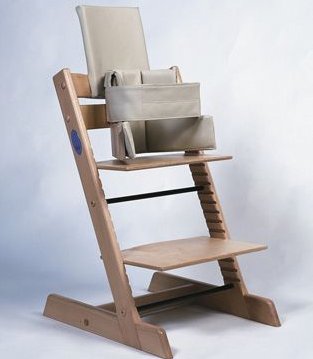 The chairs listed here can be adjusted in seat height to allow children to access the family dining table, or other standard height tables. Both multi-adjustable and simpler chairs are included, as are supportive seats that attach to ordinary dining chairs.
Some of the chairs adjust instantly in height by either a manual or powered mechanism. Others may need to be fitted to an extension frame.