Mobile shower cradles & trolleys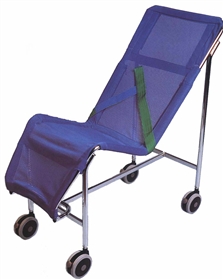 Shower cradles or trolleys are available for children who need to be showered in a lying or semi-reclined position.
Shower cradles comprise of a mobile frame onto which a nylon mesh cradle or a hammock-type bath support is fixed. The angle of the mesh cradle is fixed on some models and adjustable on others. The more upright the support, the less space it will occupy.