Static & mobile commodes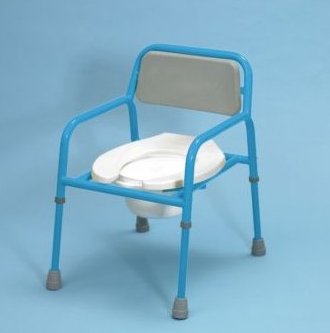 Commodes tend to have a slide-in pan and often postural support provided by a lap strap, harnesses or hip/trunk support pads. These commodes may be either mobile or static and on most models, the height of the footboard or plate can be adjusted to give a supported sitting position. Some models can be folded or dismantled for storage or transporting.
There are also a wide range of multi-functional commodes and shower chairs available. These products can be used a commode, a shower chair and also often over a toilet.