Cushions and supports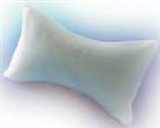 These cushions provide pressure care either at the back and base of the bath or can be used with another piece of bathing or shower equipment. There are off the shelf items including neck, back supports as well as more customised products which provide more postural support.
A specialist assessment is needed for some of these items.