Funding a stairlift or through-floor lift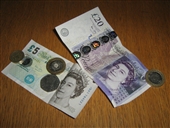 If you or someone living in your property is disabled you may qualify for a disabled facilities grant towards the cost of providing adaptations and facilitates to enable the disabled person to continue to live there. Such grants are given by local councils under Part I of the Housing Grants, Construction and Regeneration Act 1996.
There are a number of sources of funding which may be available to help you with the cost of a stairlift or through-floor lift if you live in your own home including:
Grants and loans are usually means tested and the application process can take several months.
All advice is either supported by references (cited in the text) or is based upon peer reviewed professional opinion. Our advice is impartial and not influenced by sponsors or product suppliers listed on the site.
Conflict of interest statement