Equipment provision through local authorities and direct payments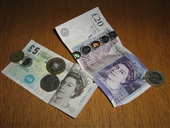 You may be eligible for some of the equipment on this website from your local authority following an assessment. This will usually involve an assessment and recommendations by an occupational therapist and will depend on the eligibility criteria of your local authority. The provision of equipment varies in different local authorities. If they supply the equipment you need, they will usually carry out a risk assessment to determine what is needed. If you are eligible, the equipment will be provided on a long-term loan basis. This means that the equipment will remain the property of the council, but that you can use it for as long as you need it. The council will take responsibility for the servicing and maintenance of the equipment.
Direct payments and prescriptions
If the occupational therapy assessment shows that you need a piece of equipment but you prefer an alternative piece of equipment that meets the same need, you may be able to have a direct payment or prescription for the item. It is now mandatory for local authorities to offer the choice of direct payments.
A direct payment is a cash payment that equals the amount it costs your local authority to supply their choice of standard equipment. You can then add your own money to this ('top-up') to buy your preferred piece of equipment. For example, your local authority may provide you with a standard high back chair and you may wish to pay to purchase a riser recliner chair. Usually you will be the joint owner of the equipment with your local authority.
Before you purchase the equipment through a direct payment, your local authority must be satisfied that your needs will be met by the item you have chosen, and that the equipment is safe. You will also need to agree with your local authority who will be responsible for the servicing and maintenance of the equipment. Following purchase, you will need to provide proof of purchase and your local authority will review the equipment to ensure safety and suitability.
Prescriptions for basic daily living equipment are now also being offered by some local authorities as part of a new 'retail model' of equipment provision. This involves the local authority issuing you with a prescription for the item you need, which you can then exchange for the item at a participating retailer at no charge to you. You can also 'top up' with your own funds if you prefer an alternative item to the one offered. If using this system, you will own the equipment, and not the local authority.
Arranging an assessment
To enquire about an assessment with an occupational therapist contact your local social services. You can obtain their contact details by entering your postcode on the directgov website.
Advice last checked: 30 January 2018 Next check due: 30 January 2021