About us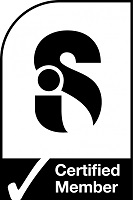 Living made easy is Europe's largest trusted online comparison site for daily living equipment (sometimes known as disability equipment or assistive technology). It is used predominately by disabled adults and children, older people, their families and carers who are looking for equipment to make everyday tasks easier.
It is designed and run by the Disabled Living Foundation (DLF) - a national charity.
What equipment is available?
We have more suppliers listing their products on Living made easy than any other site in the UK or Europe.
The website covers equipment for all areas of daily living from household to leisure - including the bedroom and bathroom, along with chairs and chair accessories, telecare, household and kitchen gadgets and equipment for children with disabilities and more.
Any product that can be supplied across the UK can be included on Living made easy's website.
What equipment is right for me?
If you are unfamiliar with what products you may need, why not use AskSARA, our online guide advice tool?
Simply choose a topic and answer some simple questions about your situation to receive a free, personalised report providing you with lots of useful information on what's available and things you may need to consider when looking for equipment.
Once you have a better idea of the type of products that may suit you, browse through Living made easy or search for specific types of products - for example 'sticks and crutches' - and compare the features and prices of products you are interested in.
There's also clear, practical, expert advice written by DLF's team of healthcare professionals to help you make the right choice, or information on where to go to seek professional help if you need it. We enable you to make your decision, at your pace, without any high pressure sales or confusion.
If you would prefer to try equipment out before making a decision you can also visit an Equipment Demonstration Centre or we can refer you to local retailers.
For further help on finding information about equipment, please contact our Helpline by calling 0300 999 0004. Lines are open Monday-Friday 10am-4pm. You may also be to find advice and information on our online community forum, Youreable.
Can I buy products from this website?
We list products on behalf of national suppliers and manufacturers. Each product page provides information on the suppliers that stock an item, along with their contact details and website address or shop locations.
Why is our information trusted by a million visitors each year?
DLF's advice and supplier listings on Living made easy are not influenced by advertisers or sponsors.
Living made easy's core value is impartiality - we aim to provide comprehensive and independent information about daily living equipment available to the public from national suppliers. This product information is supported by expert advice created by our team of occupational therapists.
DLF staff work and adhere to clear procedures to ensure impartiality. These govern how advice or products are added to our websites and when the information is updated. Thus there is no scope for individual bias or preference in the updating or inclusion of product information.
Unlike commercial websites, our team of equipment experts and occupational therapists ensure the advice is free of promotional 'puff' and misleading statements.
Some of the suppliers who are featured on the site pay us to place adverts on our sites. This advertising has no impact on our impartial approach to the advice we provide, the inclusion of products, how we rate suppliers' products, nor a supplier's position within any product listings.
DLF is a founder member of the Information Standard, a certification scheme for health and social care information providers supported by NHS England, so you can be sure the information is up-to-date and can be trusted.
Information provided by an organisation other than DLF, for example by suppliers or within local, licensed versions of AskSARA, is not accredited by the Information Standard and is subject to the licencee's own standards and governance regarding the provision of information and advice.
For further information visit The Information Standard website.