Clothing: help & advice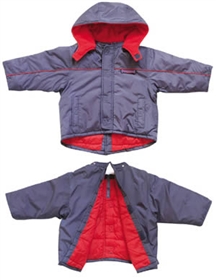 Living made easy for children has been created by our team of occupational therapists who have compiled advice on clothing for children with a disability. Click on the links to read the relevant advice.
---
Read further advice on other types of children's daily living equipment such as wheelchairs, play equipment and beds.
View the range of clothing we have listed in Living made easy for children by clicking the picture below:
All advice is either supported by references (cited in the text) or is based upon peer reviewed professional opinion. Our advice is impartial and not influenced by sponsors or product suppliers listed on the site.
Conflict of interest statement