Funding ICT
Children's ICT
Some Health Authorities fund equipment for childrens ICT, but funding is more likely to be provided by the Educational Authority.1 Contact your local assessment service and ask about local funding arrangements. To find your local assessment service visit the Communication Matter's AAC assessment services webpage.
Adult's ICT
Arrangements for funding adults ICT varies in different areaa. Some funding may be available from Health Authorities, Clinical commissioning groups (CCGs) or social service departments.
Budgets for both childrens and adults ICT are increasingly limited, and funding can take a long time to arrange. Many families and individuals decide to buy equipment themselves or fund-raise equipment from charity.
Try before you buy
We strongly recommend that the individual who is going to use the equipment is given the opportunity to try it before purchase. An assessment using the equipment will assess how well the system meets the user's needs and provide an opportunity to consider all the options and accessories available.
Further information
For further information you could visit the websites of:

The ACE centre. Some of the product descriptions in this communication aids category include descriptions written by the ACE centre and can be viewed on the ACE centre's speechbubble website
AbilityNet have a factsheet guide to Funding an Adapted computer which includes suggestions on which organisations to approach and how to approach them.

Communication Matters have a guide to Funding for Communication Aids on their website including links to Directories for Individual Funding.
The Sequal Trust is a national fund-raising charity for communication aids for children and adults with speech and/or movement and learning difficulties. www.thesequaltrust.org.uk
You may wish to look for local trusts and charities to apply to. You can search for them on the charity commission website. apps.charitycommission.gov.uk/Showcharity/RegisterOfCharities/registerhomepage.aspx
---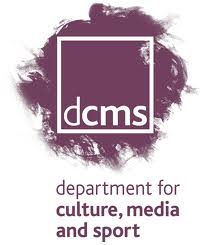 ICT software section kindly funded by the Department for Culture Media and Sport (DCMS)
All advice is either supported by references (cited in the text) or is based upon peer reviewed professional opinion. Our advice is impartial and not influenced by sponsors or product suppliers listed on the site.
Conflict of interest statement