Using the mouse
There are three main options to try if you experience difficulty using a mouse because of difficulty with fine movements: equipment/hardware; computer settings or software. You may find you wish to use a combination of the three.
Equipment
Mouse & trackball controls
Mice, trackballs or joysticks are available with features that may enhance ease of use such as chunky controls, visual and tactile feedback.
Alternative computer input devices
Alternative computer input devices are available including controls operated by head pointers, touch sensitive panels and hand-held cursor controllers.
Adaptors to connect switches for computer input
Adaptors or interfaces are available for connecting switches to a PC. Some will enable the switches to operate standard mouse inputs such as click, right click and double click, others can be configured to operate any mouse or keyboard input. Additional software or drivers may be required, check with the supplier for further information.
Computer settings
If you experience difficulty using your mouse to control your cursor then you can change your computer settings so that you can use your keyboard to control your cursor. This is called 'mousekeys'.
Mousekeys can be turned on or adjusted in the Accessibility Options / Ease of Access Centre dialogue box. This can be reached from the 'control panel' which can be selected from the start menu. Click on the mouse tab at the top of the dialogue box and tick the box to enable mousekeys, press Ok. Once you have tried using mousekeys you could go back to the accessibility options menu and turn mousekeys off if it was not helpful or adjust related settings if you so wish (for example, you can adjust the speed with which the mouse cursor moves around the screen).
Software
There is a range of software available that may help you to use a mouse or move the mouse cursor. For example:
on-screen keyboards allow text to be entered without the use of a keyboard (perhaps with switches or a headpointer)
software is available that will automatically select/double click on an item if the mouse cursor is positioned over it.
Further information
The OATS Project
This website lists a range of free open source software, including software that can be used with a switch. Educational and Learning software from the OATS project
SENSwitcher, An online switch enabled application for young children to develop switch use skills from purely experiential, through cause and effect, switch building, and timed activation to targeting and row scanning. SENSwitcher
Priory Woods School, A range of switch activated videos/programmes for children can be downloaded from this site. Priory Woods School switch resources
AbilityNet
The charity AbilityNet provide information and advice for people with a wide range of disabilities to help them access computer technology. They have a helpline 0800 269 545 and a comprehensive range of factsheets giving guidance on a range of computer topics. For guidance on options, software and hardware which may help to use a mouse choose their 'Keyboards and mouse alternatives' factsheet.
AbilityNet also have factsheets to guide you through making specific changes to your computers settings. Alternatively use AbilityNet's interactive tool on making your mouse easier to use.
IT Can Help is a network of volunteers who offer free local computer assistance to disabled people. They diagnose and fix most computer related problems; install and set up hardware, software, internet, email and accessibility settings. They also give impartial advice on IT equipment and software.
For more information ring 0800 269 545 or visit their website www.abilitynet.org.uk/advice-information/IT-support-for-disabled-people
---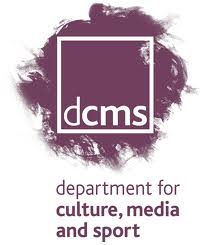 ICT software section kindly funded by the Department for Culture Media and Sport (DCMS)
All advice is either supported by references (cited in the text) or is based upon peer reviewed professional opinion. Our advice is impartial and not influenced by sponsors or product suppliers listed on the site.
Conflict of interest statement