About Living made easy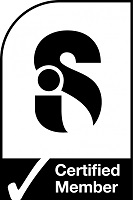 Living made easy is an impartial advice and information website about daily living equipment and other aspects of independent living.
Living made easy's advice and information is: Impartial, Independent, Trustworthy
It has been developed by the Disabled Living Foundation (DLF), a national charity with 40 years' experience in providing independent advice about independent living for disabled adults and children, older people, their carers and families. DLF is a founder member of the Information Standard, a certification scheme for health and social care information.
Impartiality
Living made easy's core value is impartiality. In this website we aim to provide comprehensive and independent information about daily living equipment available to the public from national suppliers. This product information is supported by expert advice created by our team of occupational therapists.
The website covers equipment for all areas of daily living including the stairs, the bedroom and the bathroom along with chairs and chair accessories, telecare, household and kitchen gadgets and equipment for children with disabilities.
One feature that may be of interest to visitors to the site is Living made easy's star ratings. When products are listed on the website DLF gives them a star rating. This is based on the standards a supplier meets and the quality of product information they have provided (e.g. have they told us who the manufacturer is, have they provided a price). In this way we hope to direct people to companies that are transparent about their pricing and have signed up to certain codes of conduct. We also hope to encourage other companies to sign up to them.
Learn more about Living made easy
If you are a user of this website you can find out more about Living made easy by reading the answers to our FAQs.
If you are a supplier, learn more about inclusion in our service and other questions.
What you think...

At last: a website that enables easy access to the information required about so many different pieces of equipment - thank you DLF!

Keir Fuller, Occupational Therapist