Second hand stairlifts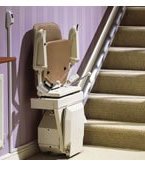 It is possible to save money by buying a second hand lift, but it is advisable to purchase from a lift manufacturer, or an authorised company dealing in reconditioned lifts. The company should have checked that the lift meets current safety standards, and will provide a guarantee.
As these are second hand your choice of colour and style may be limited.