Assure Personal Monitoring And Alert System - Various Options
Manufactured by Acticheck Ltd
Priced from
£49
(Exc. VAT)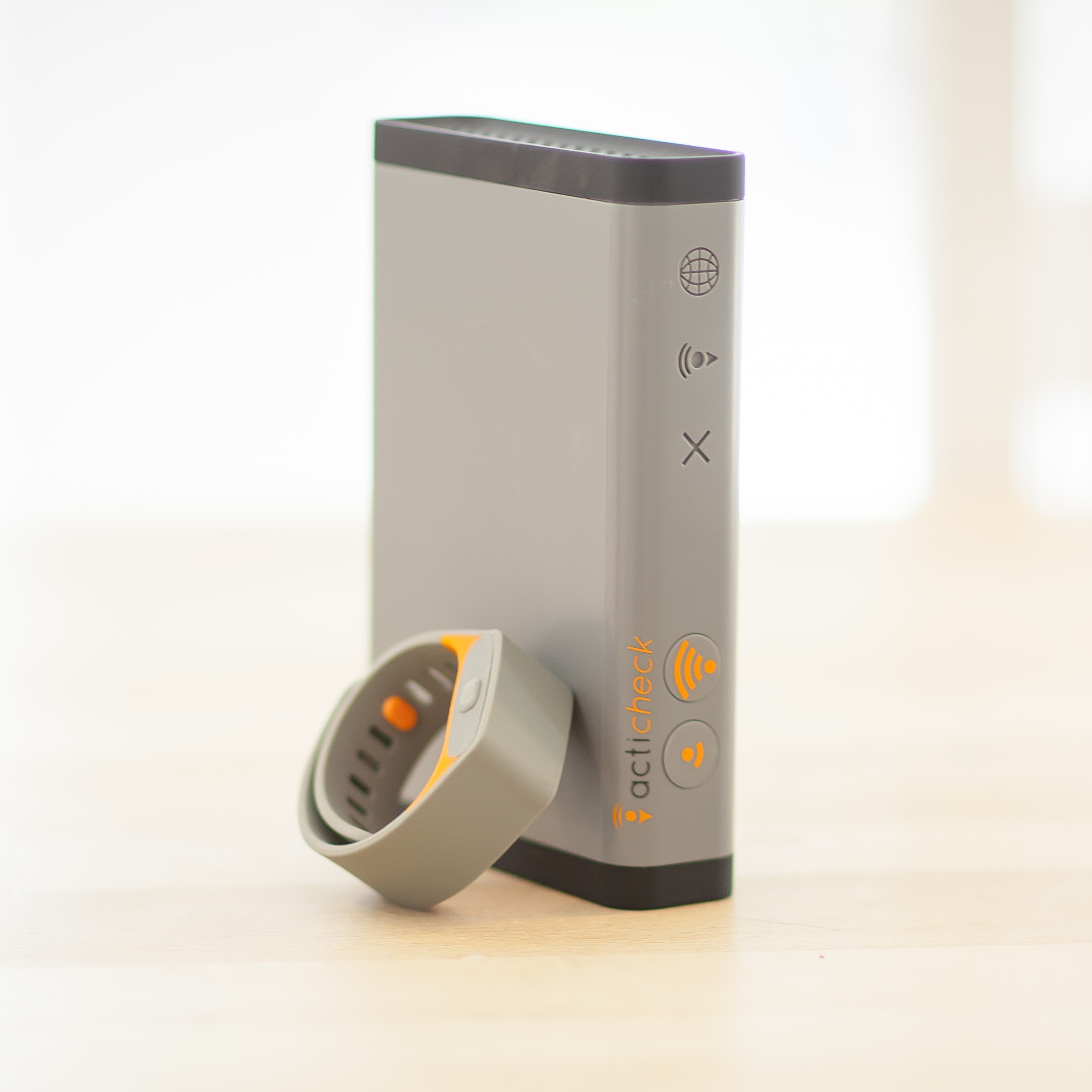 DLF's summary
Wristband that monitors the wearer's wellbeing and contacts designated people if it detects anything unusual by automated voice messages, emails, and texts. Requires internet connection
Features
water-resistant wrist band made from hypoallergenic medical grade silicone
periodically checks readings from the wristband, including biometric checks and a fall detector
the user can raise an alert manually by squeezing the band
daily "I'm ok" checks can be set requiring the user to press a button on the wrist band
alerts can be cancelled before they are sent
if an alert is sent the device will call the people designated one by one with an automated message until one accepts the alert, they will then be told, emailed and/or texted the wearer's location
option to let nominated individuals login to the system and check movement, location and alert data
Watch a video
Product dimensions
Connection
User's home requires
Internet
Where can I buy this product?
The UK national suppliers that sell this item are listed below.

X
Supplier details
Head office
18 Hill Street
Saffron Walden
Essex
CB10 1JD
UK

Supplier details last checked:
07 December 2017,

Next check due:
07-12-2019
Acticheck Ltd
's name for this product is
Assure Personal Monitoring And Alert System - Various Options
Their product code is:
ACTASSYEV01
From

£49

Exc. VAT
Checked by DLF on 07 December 2017
National suppliers (Explain)
The following suppliers have not updated their product details for over two years. We list the last price they entered but provide less information on them. These records will be removed after three years. They can update their records using our self-service system.
| Supplier name | Guide price | Last updated |
| --- | --- | --- |
If you are one of the suppliers listed here, and don't know how to update your product information please contact our Data Services team to find out how to update your information.
Manufacturer's contact
Manufacturer's product description
If you care about someone the Assure can help you know if they need help.
+ A wristband that is simple to use and that can be worn all the time
+ Discretely protects throughout home and garden - and further afield when linked to a smartphone
+ SOS calls, fall monitoring and unique 'wellness check-ins' offer excellent levels of protection
+ Connects directly with your choice of family, friends, or neighbours - using automated phone calls, emails, and text messages as appropriate.
+ Comfort Zone Alerts: let you know if the home is too cold
+ Ability to monitor general movement patterns through online dashboard

Monthly Plan from ÂÂ�9.99 with ÂÂ�49.99 initial fee or Yearly Plan from ÂÂ�199.99 for first year then ÂÂ�74.99 per additional year

As well as the wearer being able to call for help by squeezing the wristband, it is listening for abnormal movements that could indicate a fall. Additionally the Assure also delivers our proprietary 'wellness checks', at a chosen times the band will vibrate on the wrist, inviting a press of a single button to confirm the wearer is OK. You can also set comfort zone alerts to look out for heating issues.

Being waterproof and having a one year battery life the Assure is designed to be worn at all times and it detects when it is being worn to know when the wearer should be able to respond.

A simple yet comprehensive online portal allows wearers or others (with permission) to manage the system or just to drop-in and check the wearer is OK without pestering them; bringing peace of mind to those who may feel vulnerable and those who care for them.

There are versions that are suitable where there is already reliable internet and a cellular version as an alternative for those who do not have the internet.