Standard Pir
Manufactured by Tunstall Healthcare (UK) Ltd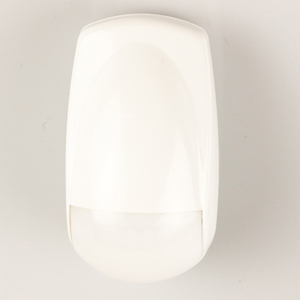 DLF's summary
Wireless movement detector for use with compatible alarm systems. Can be used for both activity and inactivity monitoring.
Product dimensions
Transmitter
Range
Up to 50 (typical)metres
Standards
Meets class 1 standard
yes
Meets Standard EN 50134-2 telecare sensors and triggers
yes
Uses the European social alarm frequency
yes
Power source
Battery life
18 months
Dimensions
Weight
109g
Height
9cm
Length
6cm
Width
5cm
Where can I buy this product?
The UK national suppliers that sell this item are listed below.
Show room
Home demo
Online shop
X
Supplier details
Head office
Whitley Lodge
Whitley Bridge
Yorkshire
DN14 0HR
UK

Supplier details last checked:
24 November 2017,

Next check due:
24-11-2019
Tunstall Healthcare (UK) Ltd
's name for this product is
Standard Pir
Their product code is:
6700545
POA
Checked by DLF on 24 November 2017
National suppliers (Explain)
The following suppliers have not updated their product details for over two years. We list the last price they entered but provide less information on them. These records will be removed after three years. They can update their records using our self-service system.
| Supplier name | Guide price | Last updated |
| --- | --- | --- |
If you are one of the suppliers listed here, and don't know how to update your product information please contact our Data Services team to find out how to update your information.
Manufacturer's contact
Tunstall Healthcare (UK) Ltd
Whitley Lodge
Whitley Bridge
Yorkshire
DN14 0HR
UK
01977 660479
marketing@tunstall.com
http://uk.tunstall.com
Manufacturer's product description
A wireless movement detector that can be used for both activity and inactivity monitoring, for example, to check if a person has got out of bed or visited the kitchen. To buy for you or your family visit www.tunstallonline.co.uk