Oysta Pearl+ Safer Independence
Manufactured by Oysta Technology UK
Priced from
£149
(Exc. VAT)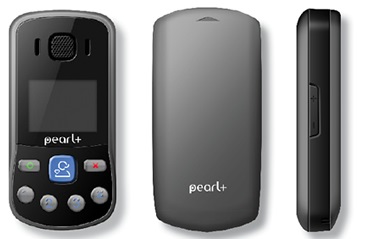 DLF's summary
GPS location device and mobile which connects to a call centre.
Features
users can log their whereabouts, daily tasks and expected durations, if an activity log deviates from what is expected an alert is sent to an emergency contact or to the monitoring centre
GPS location fixes, and out of area alarm
detects falls and non-movement
panic button that sends an alert to an emergency contact or monitoring centre
auto answer to incoming calls
four speed dial buttons
activity or medication reminder facility
low battery alert
Watch a video
Product dimensions
Speech amplification
Headset socket
Standard
Features
Mobile phone or satellite signal
Satellite signal
Geo-fence capability
Standard
Dimensions
Weight
74g
Length
4.4cm
Width
9.2cm
Height
18cm
Dialling
Large button keypad
Standard
How many quick dial memory buttons
4
Emergency call button
Standard
Where can I buy this product?
The UK national suppliers that sell this item are listed below.
X
Supplier details
Head office
The Stables
Greatworth Hall
Greatworth
Northamptonshire
OX17 2DH
UK

Supplier details last checked:
03 November 2016,

Next check due:
03-11-2018
Oysta Technology UK
's name for this product is
Oysta Pearl+ Safer Independence
Their product code is:
8714253065298
From

£149

Exc. VAT
Choice of mobile tariffs from 6.80 per month

Checked by DLF on 03 November 2016
Show room
Home demo
Online shop
X
Supplier details
Head office
Whitley Lodge
Whitley Bridge
Yorkshire
DN14 0HR
UK

Supplier details last checked:
15 December 2017,

Next check due:
15-12-2019
Tunstall Healthcare (UK) Ltd
's name for this product is
Oysta Pearl+ Gps Locator Mobile
POA
Checked by DLF on 15 December 2017
National suppliers (Explain)
The following suppliers have not updated their product details for over two years. We list the last price they entered but provide less information on them. These records will be removed after three years. They can update their records using our self-service system.
| Supplier name | Guide price | Last updated |
| --- | --- | --- |
If you are one of the suppliers listed here, and don't know how to update your product information please contact our Data Services team to find out how to update your information.
Manufacturer's contact
Manufacturer's product description
Today, the most common telecare alarm is a traditional pendant and base unit - this has not changed for over 40 years!

As we grow older we all wish to remain relatively independent; in our own community, supported by friends and family. Traditional telecare alarms only work within the home and within ear-shot of the base unit. But what if you are in another room, what if it is a false alert, what if you require assistance when in the garden or walking to the shops?

The next-generation telecare systems are technologically more advanced and are designed to operate everywhere through simple mobile devices:

- emergency alarms with one-touch SOS
- detecting falls and non-movement
- monitoring location with out-of-zone alarms
- sending welfare checks
- initiating conversations with autoanswer triggered by the tele-carer
- reminding about activities or medication
- one device, for INSIDE and OUTSIDE

Family carers can also be sent calls and alerts to their mobile and see them on-line, bringing together the professional and informal care network.

So it's for everyone - regardless of the nature of the condition, all vulnerable people can be wrapped in a tighter cloak of care, building acceptance, trust and confidence.