Motion Sensor
Manufactured by Doro Care Ltd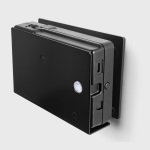 DLF's summary
Wireless motion sensor with multiple functions. Can function as a bed monitor, presence sensor or door alarm.
Features
internal clock and alarm with reset button, can be programmed for use at specific times of the day
can be set to raise an alarm if user leaves their bed or if no activity is detected in a room
also functions as a presence sensor when used with door alarms
door alarm resets automatically if user returns home within a certain time
if door alarm is triggered, an alarm receiving centre, carer or family member is alerted
folding support bracket for wall or floor mounting
Product dimensions
Dimensions
Height
4.1cm
Length
7cm
Width
11cm
Where can I buy this product?
The UK national suppliers that sell this item are listed below.

X
Supplier details
Head office
First Floor, Bridge House
Chiltern Hill
Chalfont St Peter
Buckinghamshire
SL9 9UE
United Kingdom

Supplier details last checked:
06 March 2017,

Next check due:
06-03-2019
Doro Care Ltd
's name for this product is
Motion Sensor
Their product code is:
300032
POA
Checked by DLF on 06 March 2017
National suppliers (Explain)
The following suppliers have not updated their product details for over two years. We list the last price they entered but provide less information on them. These records will be removed after three years. They can update their records using our self-service system.
| Supplier name | Guide price | Last updated |
| --- | --- | --- |
If you are one of the suppliers listed here, and don't know how to update your product information please contact our Data Services team to find out how to update your information.
Manufacturer's contact
Doro Care Ltd
First Floor, Bridge House
Chiltern Hill
Chalfont St Peter
Buckinghamshire
SL9 9UE
United Kingdom
07746250012
noric.dorn@doro.com
http://care.doro.com