Movement Triggered Automatic Voice Alarm Reminder
Manufactured by Medpage Ltd T/A Easylink UK
Priced from
£54
(Inc. VAT)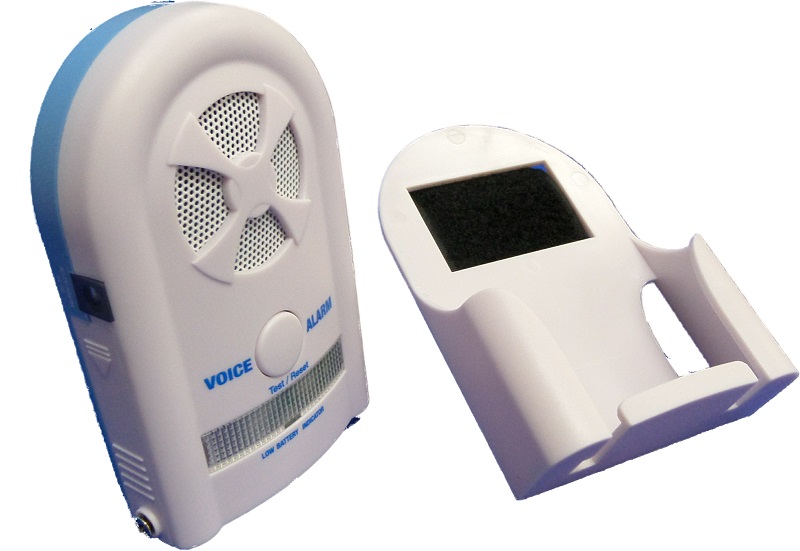 DLF's summary
Prompting device that can monitor a range of optional attachments to detect movement from bed, chair or door opening.
Features
battery operated monitor which can sound an alarm or play a pre-recorded message, upto 20 seconds long
three level alarm volume settings, silent, medium or high
low battery indicator
immediate or 15 minute alarm delay function, if user returns to bed or chair within this time the alarm is cancelled
wall bracket
Accessories
PIR movement sensor
bed sensor mat
chair sensor mat
door/window sensor
wireless pager with 100 metre range
Where can I buy this product?
The UK national suppliers that sell this item are listed below.
Mail order
Online shop
X
Supplier details
Head office
3 Melbourne House
Corby Gate Industrial Park
Priors Haw Road Corby
Northamptonshire
NN17 5JG
UK

Supplier details last checked:
15 November 2017,

Next check due:
15-11-2019
Medpage Ltd T/A Easylink UK
's name for this product is
Movement Triggered Automatic Voice Alarm Reminder
Their product code is:
CTM3
From

£54

Inc. VAT
Checked by DLF on 15 November 2017
National suppliers (Explain)
The following suppliers have not updated their product details for over two years. We list the last price they entered but provide less information on them. These records will be removed after three years. They can update their records using our self-service system.
| Supplier name | Guide price | Last updated |
| --- | --- | --- |
If you are one of the suppliers listed here, and don't know how to update your product information please contact our Data Services team to find out how to update your information.
Manufacturer's contact
Medpage Ltd T/A Easylink UK
3 Melbourne House
Corby Gate Industrial Park
Priors Haw Road
Corby
Northamptonshire
NN17 5JG
UK
01536 264869
sales@easylinkuk.co.uk
http://www.medpage-ltd.com
Manufacturer's product description
CTM-3 SENSOR CONTROLLER WITH INTEGRAL TRANSMITTER

The CTM-3 monitor is an extremely versatile system providing radio paging alert to a person rising from their bed or chair. Additionally, the CTM-3 includes integral voice recording to allow personal reminder messages to be played back to request a person to remain in bed or sitting on their chair as they begin to rise.

The CTM-3 can be used singularly or as part of a multiple bed/chair monitoring system and can be connected directly to most nurse call or Telecare systems.

The CTM-3 sensor controller is extremely versatile with inputs for pressure sensor mats (floor or on-bed) and features input polarity control N/O or N/C alarm connections. A voice sampler allows up to 15 seconds of voice recording, which is triggered by the sensor input. Additionally, an integral radio transmitter can directly signal the Medpage MPPL tone/vibration alert pager. A central call button also activates a transmission. Alarm control can be slected to instant or 15 minute delay (when using a bed or chair occupancy sensor for example).

The CTM-3 can be used singularly or as part of a multiple bed/chair monitoring system and can be connected directly to most nurse call or Telecare systems.

CTM-3 MONITOR TRANSMITTER SPECIFICATIONS

POWER: 3 x AAA BATTERIES

TRANSMITTING RANGE 100M

NURSE CALL RELAY OUTPUT

15 MINUTE ALARM DELAY OPTION

VOICE RECORDER (15 SEC)

ALARM OPTIONS: VOICE/SILENT/BEEPER/PAGER

SUPPLIED WITH WALL/BED HOLDER

LOW BATTERY WARNING

ALARM RESET BUTTON

DIMS: H 125mm W 75mm D 25mm

TX FREQUENCY 433.92 Mhz