Wi-fi Pir Movement Security Alarm
Manufactured by Medpage Ltd T/A Easylink UK
Priced from
£63
(Inc. VAT)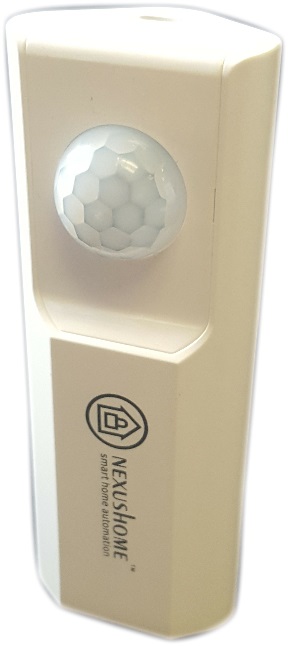 DLF's summary
Wi-Fi PIR movement security alarm. Pairs with home or business broadband router, using supplier's app. When activated an alarm signal is sent to a designated smart phone via the Wi-Fi connection.
Features
selectable alarm signals
active monitoring times, can be set in the app
photos of alarm location can be taken and stored for location ID
floor plans can be created for larger buildings
loss of signal warning
low battery and sensor warning alerts
uses 2 AAA batteries
Where can I buy this product?
The UK national suppliers that sell this item are listed below.
Mail order
Online shop
X
Supplier details
Head office
3 Melbourne House
Corby Gate Industrial Park
Priors Haw Road Corby
Northamptonshire
NN17 5JG
UK

Supplier details last checked:
15 November 2017,

Next check due:
15-11-2019
Medpage Ltd T/A Easylink UK
's name for this product is
Wi-fi Pir Movement Security Alarm
Their product code is:
WT08
From

£63

Inc. VAT
Checked by DLF on 15 November 2017
National suppliers (Explain)
The following suppliers have not updated their product details for over two years. We list the last price they entered but provide less information on them. These records will be removed after three years. They can update their records using our self-service system.
| Supplier name | Guide price | Last updated |
| --- | --- | --- |
If you are one of the suppliers listed here, and don't know how to update your product information please contact our Data Services team to find out how to update your information.
Manufacturer's contact
Medpage Ltd T/A Easylink UK
3 Melbourne House
Corby Gate Industrial Park
Priors Haw Road
Corby
Northamptonshire
NN17 5JG
UK
01536 264869
sales@easylinkuk.co.uk
http://www.medpage-ltd.com
Manufacturer's product description
Wi-Fi PIR MOVEMENT SECURITY ALARM WT-08

The Wi-Fi PIR Movement Sensor connects to your home Broadband Router to enable sending of text alerts direct to your Smartphone, which stores the time and date of detected movement in the home. Ideal for confirming an elderly person has left their bedroom or entered the kitchen.

When activated, the Wi-Fi alarm sensor will send an alarm signal to your smart phone via your home/business WIFI connection. Alarm signals are selectable as an Alarm Sound + Notification, Notification Sound + Notification or just a silent Notification. By using our powerful free APP and free worldwide cloud service, a user can monitor the safety or security of a location, or person, ANYTIME, ANYWHERE!

BUILT IN Wi-Fi MODULES SENDS ALL ALERTS TO YOUR SMARTPHONE
SIMPLE SECURE PAIRING WITH HOME OR BUSINESS BROADBAND ROUTER
UP TO 200 Wi-Fi ALARM DEVICES CAN BE MONITORED BY SINGLE OR MULTIPLE USER APPS
NAME SENSORS WITHIN APP FOR LOCATION DETAILS FOR ALARM NOTIFICATIONS
TAKE PHOTO OF ALARM DEVICE LOCATION " DISPLAYED FOR LOCATION ID
SET ACTIVE MONITORING TIMES FOR SENSORS FROM APP (EG: 10PM " 7AM)
SELECT ALARM TYPE FOR SMARTPHONE" CHIME, CLAXON
RECEIVE TIME/DATE ALERT DETAILS RECORDED WITH REVIEW OPTION IN APP
FOR LARGER BUILDINGS/SITES CREATE FLOOR PLAN MAP WITHIN APP
LOSS OF SIGNAL WARNING VIA Wi-Fi
SWITCH ALARMS ON/OFF VIA APP
RECEIVE LOW BATTERY AND SENSOR WARNING ALERTS
SUPPLIED WITH SCOTCH 3M DOUBLE SIDED ADHESIVE
BLUE STATUS LED POWERFUL FREE OF CHARGE APP (iOS & android)
POWERED BY 2 x AAA BATTERIES (typically only 2 X AAA batteries per year)
Wi-Fi SECURITY